Regional Support Officer
30 hours/week
Salary: Depends on experience
Location: Xi'an
Aston English is currently looking for experienced teachers who are interested in furthering their careers in China for our Regional Support Officer (RSO) position. Regional Support Officers play a key role in the operations of the Franchise Division and the support that our department gives to our schools. The RSO position is a fluid position that requires a lot of flexibility; they will be required to move frequently around their region and will cover many different roles including substituting classes, assisting with marketing and promotional work, assisting with new school start ups, location based problem solving, teacher training and general management support. Each RSO will be assigned to a particular FD region and will co-ordinate all of the below on a regional level. However, the Aston FD department does reserve the right to move the RSO to another region when necessary.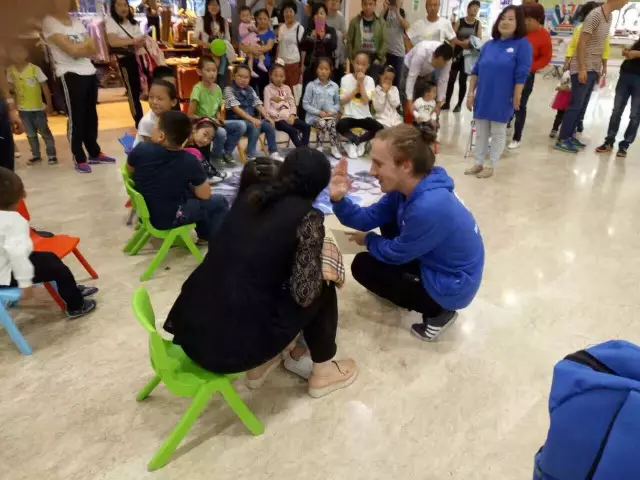 JOB DUTIES AND RESPONSIBILITIES
Teaching and Substitutions –
-Cover classes at schools in the RSO's particular region when said schools have foreign teacher gaps.
-Manage a network of substitute teachers in the assigned region and to assist schools in finding cover for classes when required
New School Startups –
-Provide short term of onsite support to new schools to help them with promotions and training and during this time, complete the 'RSO New School Checklist' and ensure that the school is ready to open.
-To cover classes and train the newly arriving teachers at these new schools where gaps occur and when required
School Visiting –
-Help the Aston Franchise Department, in line with its department service goals, have a foreign trainer visit every FD school at least once per calendar year.
-Work with the FD department and the individual schools to ascertain the training needs of the location and carry out training and observations accordingly.
-Write reports of these school visits and make recommendations for future improvement
-Help the FD collect relevant data and information from the visited schools.
Training –
-Working with the Franchise Division's Foreign Manager and with the Aston Education and Training Department, coordinate training across the RSO's particular region
-Conduct Skype calls with teachers in more isolated locations on a regular basis to provide contact and support to such staff
-Conduct classroom observations of teachers both in person and via video recordings and give the teachers' feedback on these observations.
-Help the Training Department coordinate and promote Aston's online training platform.
Complaints and Grievances –
-Assist the Regional Directors and the Foreign Manager to respond quickly and efficiently to teacher and school grievances.
Recruitment –
-Assist, where possible, with the local hire of teachers and cover teachers at schools in the RSO's region.
-Liaise with the Recruiting Department to help schools create information about themselves that can be used to market schools to potential recruits
Personal Requirements–
-A minimum of one year's teaching experience that has been observed to a high standard
-A person who is looking to develop their skills and career within the Aston Educational Group
-Someone who is flexible and enjoys travelling and living in new places
-The ability to work both independently and as part of a team
-Organized with good problem solving abilities
-Experience in managing people, projects and timelines
-Someone who has an understanding of Chinese culture
Desirable Traits –
-Aston school management experience and/or teacher trainer experience
-Experience in doing school promotional work
-Experience in living and working in a smaller Chinese city
-Intermediate Chinese skills would be beneficial (but not essential)